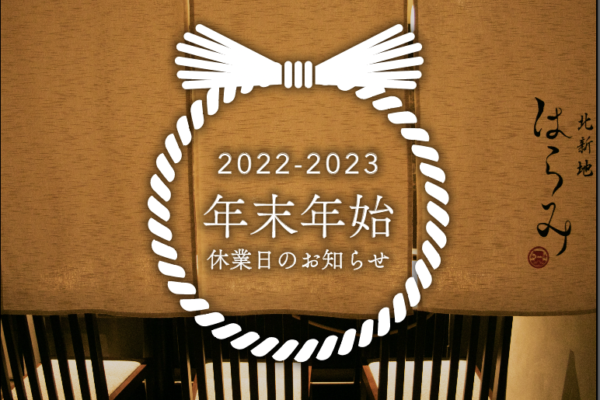 Thank you very much for your patronage of Kitashinchi Harami Hozenji Store.
Well, we have only half a month left in this year.
We are very happy that we were able to meet so many of our customers this year, and that they were able to spend many moments here, such as important milestones and dinners with friends.
We will continue to make every effort to bring smiles to even more people's faces next year, and to become a long-loved restaurant.
Our office will be closed during the year-end and New Year holidays as follows
Closed: 12/30(Fri.)-1/3(Tue.)
The last business day of the year is December 29.
New Year's business will begin on January 4.
We will do our best to provide you with the best time during the remaining half month.
We look forward to serving you.